Happy Holidays!

We, The Midnight Garden, would like to wish our friends a very Merry, a very Happy Christmas! We hope you are all having a lovely holiday filled with cheer and good reading.

We thought it would be nice to share with you some of our holiday favorites. Those beloved books we enjoy during this time of year. These are stories we cherish, stories that fill us with the holiday spirit…and we hope they will do the same for you.

My holiday favorites:
For me, Christmas is a time of comfort and familiarity. It's a time to enjoy home and family and I find myself reading books that give me the same feeling. These are books I come back to time and time again because they are stories that always welcome me and nestle me. And I don't think there is a sweeter feeling than reading in soft light, cozied under blankets and being lulled to sleep by a warm story.


The Harry Potter series 
by J.K. Rowling
This is my childhood. Anytime but especially during this time, I like to flip through its pages and read some of my favorite chapters. I am instantly both calm and giddy. This series is the ultimate of fun and nostalgic reads.
The Secret Garden 
by Frances Hodgson Burnett
Another childhood classic. A story about family and friendship, love and healing. This is a tale of restoration and the beautiful growth in each of the characters leaves nothing but a flowering hope in its readers. Also, if you have not seen the film adaptation directed by Agnieszka Holland, you are literally missing out on cinematic magic.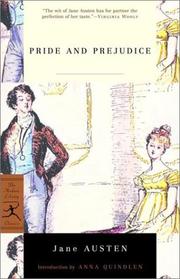 Pride and Prejudice 
by Jane Austen
I tend to read Classics during this time of year. I don't know why but there is something about these books— the lifestyle, the language, whatever it may be — that just seems familiar to me. They are poetic and they speak to me in a way I don't find in contemporary novels. These are words I snuggle in and though it is in no way related to Christmas, it is still a book that makes my heart smile.


Dash and Lily's Book of Dares 
by Rachel Cohn and David Levithan
This is a delightful, delicious, little Christmas book. It is so much fun that it makes me want to put on my coat, wrap up my scarf and have an adventure in my city. I love books that compel me to venture out into the world, making me long for wonder and excitement, making my blood giddy with expectation.

These are what I tend to read during the holidays. Christmas makes me crave stories about home and reading each of these books make me feel home. So while they don't all focus on the holiday itself, they nonetheless fill me with a rejuvenation, a happiness and a reminder of all the things we generally remember during this special time of year.
Tonya's Favorite Holiday Reads
Wendy's Favorite Holiday Reads 
Don't forget to let us know your holiday favorites!
Merry Christmas!
Related Posts